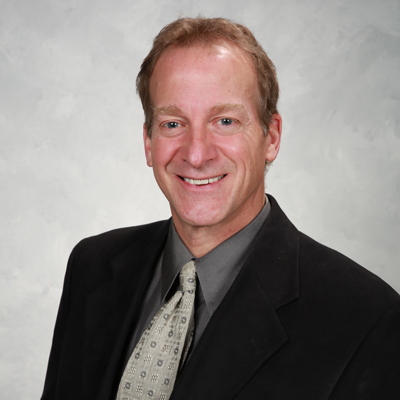 Dr. Donald Doak D.D.S

Don Doak is a Freeport native and graduated from Freeport High School in the 1980s. Growing up, he always enjoyed working with his hands in ways such as planting, doing magic tricks, drawing and playing the piano. He also had a natural curiosity with life and nature. Dentistry allows him to continue working with his hands in the perfect blend of art and science.
Dr. Doak received his B.S. in Biology from Western Illinois University and his D.D.S. from the University of Illinois in 1990. After graduating, Dr. Doak practiced in Chicago, Illinois, for nearly ten years. He practiced with FHN Family Dental for 18 years until the merger with Dental Connections in 2018.
As a Dentist, Dr. Doak has always strived to provide a compassionate and comfortable dental experience for his patients. He recalls having less than favorable experiences at the dentist as a child and hopes to help each patient have a more positive experience while they receive high-quality dental care.
He has received certifications from Progressive Orthodontic and Rondeau Seminars with over 600 hours of continuing education in Orthodontics. He is also certified in Botox for dentistry. He maintains membership with the American Dental Association, the Illinois State Dental Society, Grant Dental Society, the International Association for Orthodontics, the American Orthodontic Society and the American Academy of Dental Sleep Medicine.
Amongst Dr. Doak's other accomplishments, he is a Master Gardener and maintains a botanical conservatory filled with orchids and tropical fruit trees, tends to several aquariums including a 280,000 gal Koi pond. He is a bee-keeper and raises chickens. He is an avid world traveler and fascinated with linguistics, striving to gain at least a working knowledge of the language before visiting a new country. He loves music, including playing the trumpet and classical piano and singing in the church choir. SCUBA diving is another passion of his, and he looks forward to at least one dive trip a year. In addition, he enjoys hiking, rock climbing, and regular strength training and cardio at the gym to maintain a healthy body and mind.
He is also the "favorite" uncle to five wonderful nieces and nephews and is blessed to still enjoy spending time with both of his parents who live in Freeport as well.
Dr. John Thompson D.D.S
John Thompson has been practicing dentistry for over 30 years, including more than 16 years practicing in Freeport, IL. His journey to become a dentist started from the time he was a child, enjoying science and projects that allowed him to work with his hands. It was only natural that dentistry was a perfect fit for these interests.
Dr. Thompson attended the University of Illinois-Urbana-Champaign, where he received his B.S. degree in Chemistry. He then attended the University of Illinois-Chicago and received his D.D.S. degree in 1987. After graduating, Dr. Thompson opened and operated his solo dental practice in Yorkville, IL. In 2002, the opportunity arose to join the FHN Family Dental Practice in Freeport, IL, where he practiced until the merger with Dental Connections in 2018.
Dr. Thompson has accumulated over 500 credit hours of post-graduate continuing education in dentistry and continues to further his education. He aims to work with his patients to achieve a mutual goal for their dental care and proceed to achieve good dental health according to his patients' objectives. He is a member of the American Dental Association, the Illinois State Dental Society, and the Ulysses S. Grant Dental Society.
When he is not practicing dentistry, Dr. Thompson enjoys the great outdoors by golfing, fishing, skiing, and traveling. He has been married to his wife, Ann, for nearly 30 years. They are proud parents to one daughter, Emma, who is attending the University of Illinois-Urbana-Champaign and is enrolled in the Naval ROTC program to be commissioned as a Naval Officer upon her graduation in Aerospace Engineering.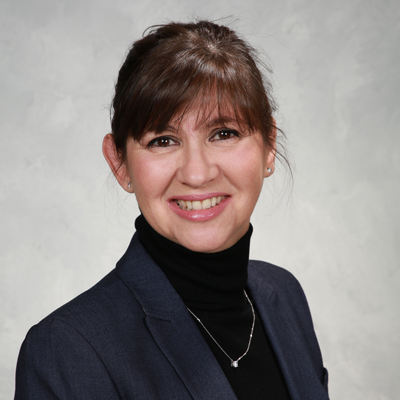 Dr. Maria Boy D.D.S

Maria Boy became a dentist because dentistry allows her to help patients in pain, improve their appearance and to be creative with her hands. She attended Universidad de Carabobo in Venezuela, where she received her first degree as a dentist.  Dr. Boy practiced private and hospital dentistry for several years in Venezuela before moving to the United States, where she was accepted into the Advanced Standing Program for International Dentists at New York University College of Dentistry, and obtained her Doctorate of Dental Surgery degree in 2001.
To further advance her education she attended a 1 year General Practice Residency program at Lutheran Medical Center in Brooklyn, NY and also completed a 1 year internship in Oral Surgery at Woodhull Medical and Mental Health Center in Brooklyn, NY.  
She has practiced general dentistry for the past 15 years as an associate dentist in several practices throughout Illinois, and the last 6 years she has served the Freeport community through FHN Family Dental Care until the merger with Dental Connections in 2018.
To this day she continues to advance her training and education regularly by attending continuing education courses and reading dental literature.  Dr. Boy strives to provide her patients with the best possible dental experience in a safe, friendly, comfortable and compassionate manner.
Dr. Boy is a member of several industry organizations including the American Dental Association, Illinois State Dental Association, American Academy of Implant Dentistry, Chicago Dental Association, and the Winnebago Dental Society.
Aside from dentistry, she enjoys outdoor activities, travel, photography and spending time with her spouse, son, and cat.